National Air Group - Commercial Air Conditioning Specialists
Commercial Air Conditioning | Air Conditioning Adelaide | Air Conditioning Installation | Air Conditioning Service and Repairs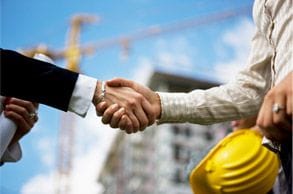 National Air Conditioning Pty Ltd (Arctick AU01316)
Formed in late 1992, with the sound financial backing of South Australian companies.
The Construction division commenced in 1998.
The Group now has an annual turnover of over $10 Million and 20+ employees.
The National Air Group prides itself on having collected together a team of professionals and tradesmen with a wide knowledge and experience of major commercial Air Conditioning and Mechanical Services projects and of the Service and Maintenance of associated plant and equipment.
The National Air Group is dedicated to providing a reliable, quality service at an economical price to suit all our clients needs.
The National Air Group has experience in projects up to $10million.
It can assist consultant engineers in engineering projects to meet client budgets, utilizing its' vast experience of a wide variety of projects, systems, equipment, installation methods and pricing.
For more information on the group refer to the individual divisions.
New 3D imaging was used on our project - The Learning Centre, check out our Plantroom Walk here
National Air Conditioning - Adelaide